Welcome to Cyclife Digital Solutions, your trusted partner for waste and decommissioning services, simulation, operation, maintenance, and revamping in the new build industries. Our company stands out for its recognized expertise in simulation, informed decision-making, constant innovation, and mastery of the specific challenges of industries.
With our advanced digital tools such as MySurvey, DEMplus, and ViSu, we help our clients validate and optimize their decommissioning scenarios, manage waste streams, prepare for temporary storage before treatment, and comply with safety and security regulations set by authorities.
We are innovators in our field, constantly undergoing digital transformation, and utilizing virtual visits to provide our clients with a clear vision of their decommissioning projects. Our approach is focused on improving the performance of the nuclear industry, contributing to its continuous improvement.
We are also aware of the challenges of reducing personnel on-site, and our advanced technological solutions minimize this need while ensuring responsible waste management and efficient industrial decommissioning.
We take pride in our expertise and commitment to innovation, and we are ready to support you in your decommissioning and waste management projects. Contact us now to learn more about our services and discuss your specific needs.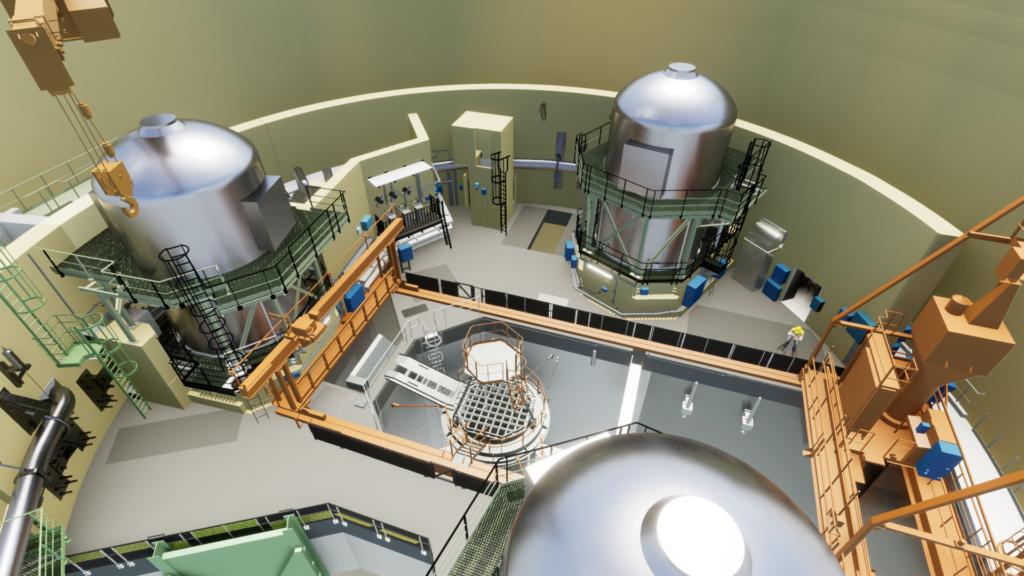 Our Added Value:
Simulation
Informed Decision-making
Innovation
Digital Transformation
Virtual Visits
Mastery of Industry Challenges
Contribution to Improving the Performance of the Nuclear Industry
Reduction of On-site Personnel (POB = Personal on Board)