When we think about new construction projects, we sometimes forget that they can be carried out in constrained environments, such as building a waste reconditioning infrastructure inside an existing building. Dosimetric challenges need to be taken into account, and this is where our expertise comes into play.
We accompany numerous players in the energy sector in their high-stakes construction projects, through customized services and tailored solutions.
Our references
Renowned actors have trusted us: HPC (Bylor), EDF, Cyclife, Westinghouse, Ortec, Clemessy, Eiffage.
Iconic projects
Technocentre
The Technocentre is a construction project for a new installation for the treatment of low-activity nuclear metal waste (TFA) in France. For this project, we carried out a simulation study of the flows inside the building to validate the design and various processes.
Gains and results
Interactive model to try different input data for better sizing of the installation.
Highlighting design challenges by modeling each part of the installation and the interactions between processes and identifying issues.
Optimization of flows and processes.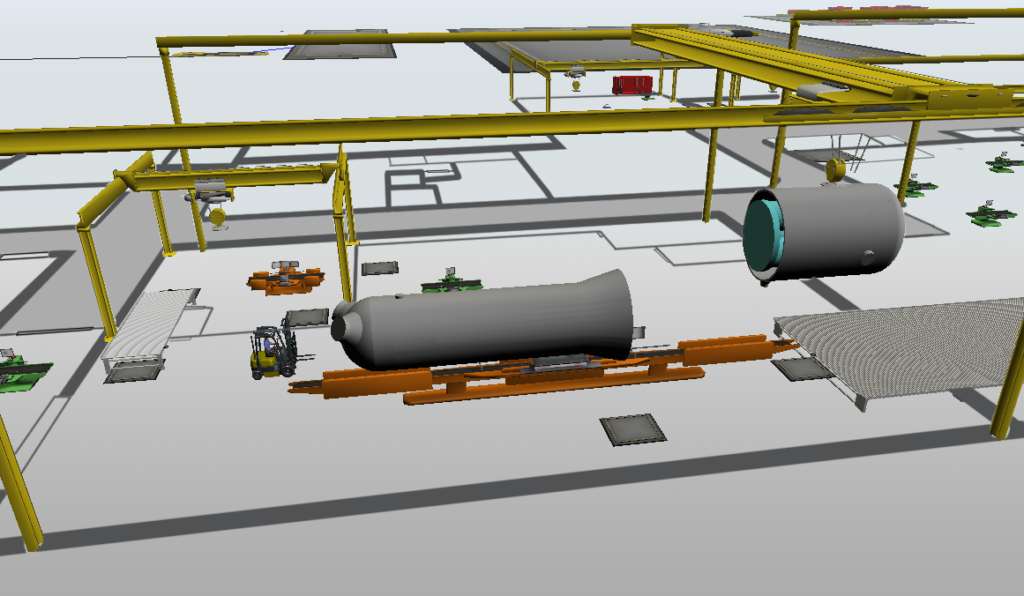 Hinkley Point C
This construction site involves the building of 2 EPRs by EDF Energy in Somerset. Extremely complex, the construction of this facility must be resistant to simultaneous hazards such as floods, tornadoes, fires, and earthquakes, according to the highest international standards. To ensure compliance with equipment installation deadlines, the civil engineering company, BYLOR, decided to use MySurvey DAC from the first concrete pours.
Gains and results
Compliance monitoring: From the installation of pre-stressed concrete, civil engineers can identify any discrepancies between "As Design" and "As Built."
Speed: Time savings of a factor of x8 compared to conventional surveying operations (surveyors).
Reliability: Automatic recognition rate of anchor plates of 70%.
Accuracy: Measurement tolerances far exceed those expected compared to sampling measurement methods.