Converging needs, unique offering
At Cyclife Digital Solutions, we have observed that large industrial sites (such as nuclear, oil and gas, or petrochemical) face similar challenges, including limited access, high-risk installations, complex projects, limited downtime, and uncertainties in input data.
Take control of our software…
MySurvey, DEMplus, ViSu enable!
Virtual site access 24/7, reducing non-essential site visits (often referred to as "industrial tourism") for activity estimation visits by contractors, inspection organizations, new operators, and various authorities.
Limiting personnel exposure to risks such as radiation, chemicals, and working at heights.
Bringing together all types of information needed for decision making in a coherent software suite, including 2D plans, photos, 3D models, 4D scheduling, radiation protection mapping, costs, and point clouds.
Improving efficiency during unit shutdowns by avoiding last-minute adjustments such as excess length, unlisted equipment in inventories, and outdated plans.
If our software offering does not fully meet your specific needs, we can customize it by developing features tailored to your activity (recent use case: optimizing scaffold quantity during a refinery unit shutdown).
… Or let us take the reins
In some cases, our digital team has all the tools necessary to act within your projects.
Our references
CEA, EDF DIPDE (Nuclear Park Engineering Department), TotalEnergies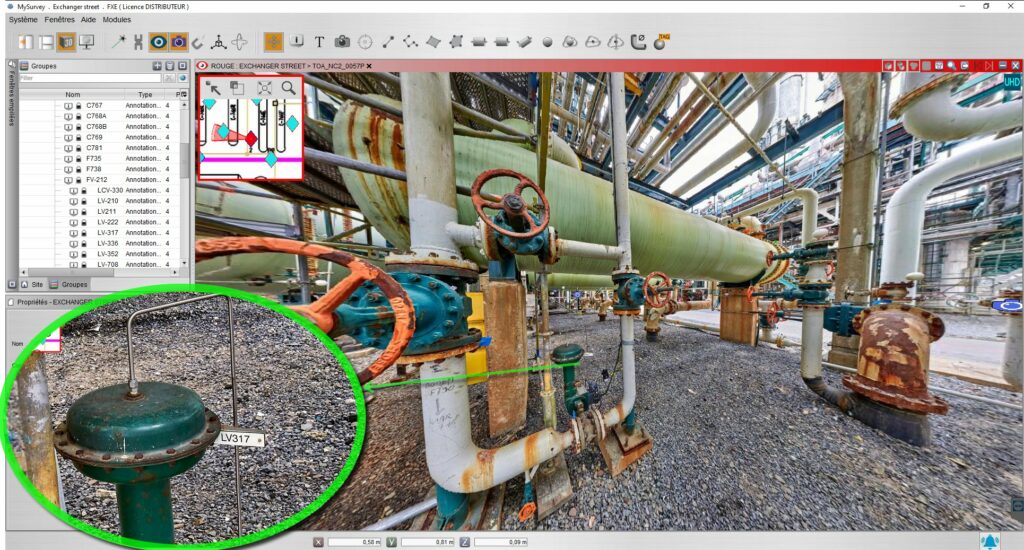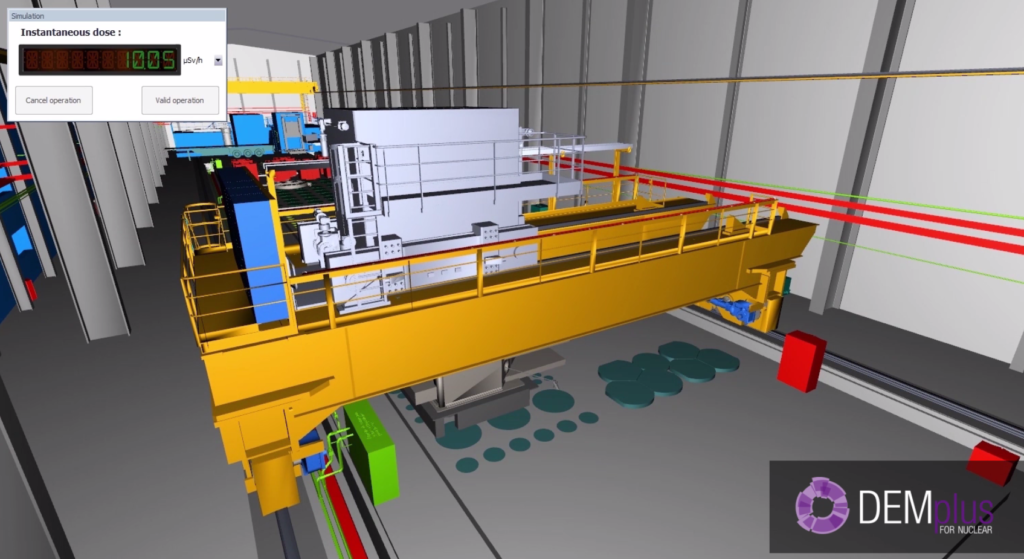 Iconic projects
EDF DIPDE
As part of the preparation for the decade-long inspections of 1300 MWe reactors, which involve complete plant shutdowns, fuel reloading, maintenance, and large-scale testing, DIPDE needed a solution to prepare maneuvers in advance on a reliable and up-to-date environment to ensure the success of these inspections.
Benefits and results
Reliable and streamlined communication around 3D modeled modifications that are understandable and accessible to all project stakeholders.
Significant reduction in on-site travel.
Time and cost savings on preliminary design studies.
Total Energies
In several of its subsidiaries, the operator has chosen our software applications to allow its partners and employees to freely visit their sites without risks and at lower costs.
Benefits and results
Transparency: By offering its partners (oilfield maintenance) the possibility to freely visit the entire installation, TotalEnergies demonstrates its confidence in the state of its facilities, benefiting everyone involved.
Economy: Less travel, improved carbon footprint, reduced Personal On Board (POB), less safety margin in estimates, and fewer regulatory trainings leave more budget for innovation and digitalization in subsidiaries.
Facilitation of exchanges: It is often challenging to understand what is happening thousands of kilometers away. The creation of a digital twin (such as MySurvey) offers the opportunity to simplify exchanges between the headquarters and its subsidiaries, as well as between the operator and the supplier.