Cyclife presents MySurvey Pupitre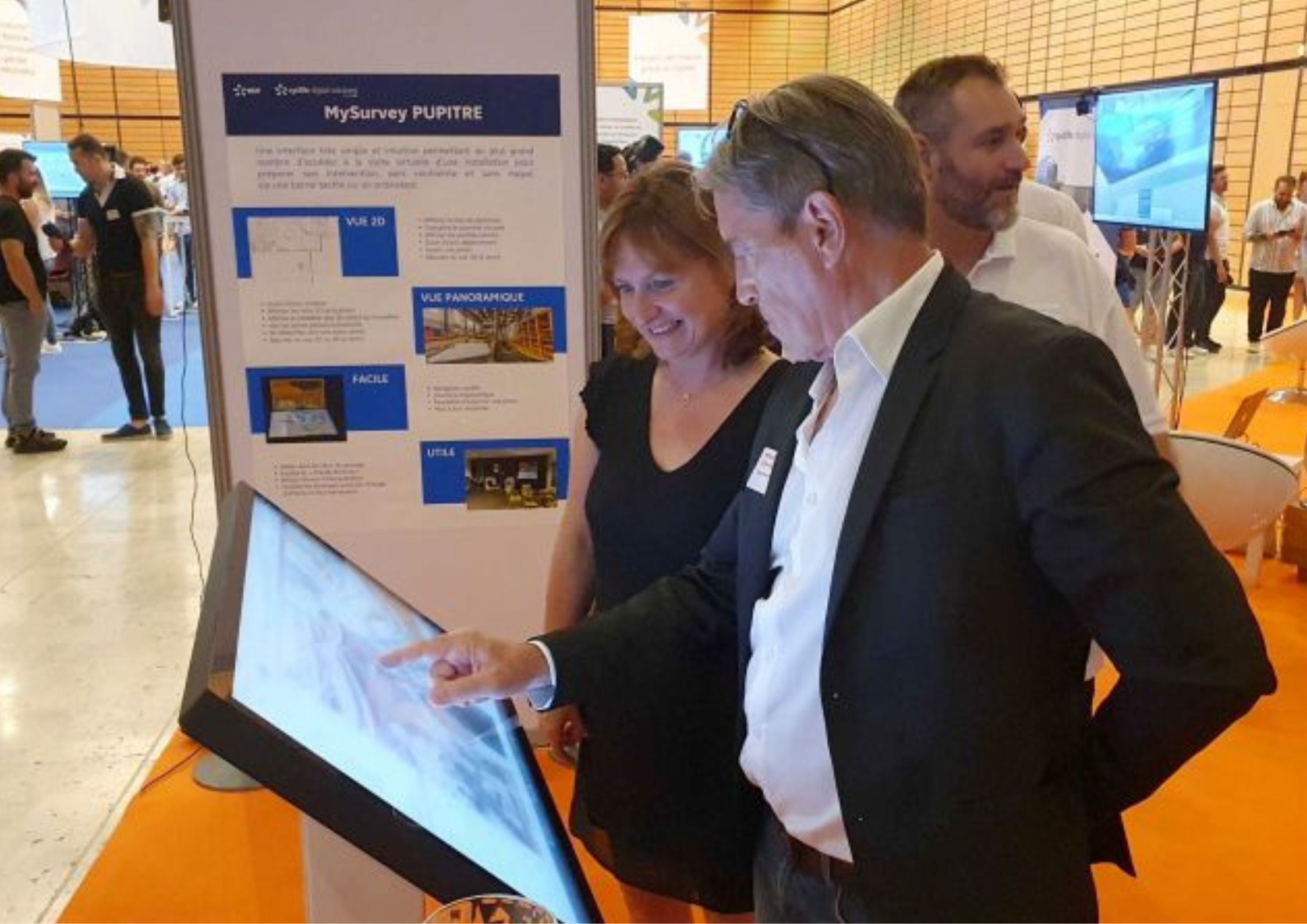 The new version of our virtual tour offering, which facilitates communication between managers and their teams, right at their fingertips.
MySurvey Pupitre provides access to an intuitive interface that enables the greatest number of people to access a virtual tour of the facility to prepare their intervention via a touch terminal, computer (or tablet).
With MySurvey Pupitre, you can consult your environment in 2D, 3D and panoramic views. This intuitive interface, inspired by VVPro, offers several navigation modes (touch and multi-touch). Still in its BETA phase, MySurvey Pupitre is in full development and still hides many surprises.