To make dismantling rhyme with digital, Quadrica presented its digital offer to Cyclife Engineering last week.
Focus on the many benefits of these essential software solutions.
QUADRICA is a comprehensive software solution that offers a multitude of functionalities to optimize the performance of the nuclear industry. With our platform, it is possible to gather all 1D, 2D, and 3D project data in an environment accessible via MySurvey. This makes data more easily accessible and exploitable.
We also offer the ability to anticipate industrial risks with our VR module, which simulates real working conditions. This enables a better understanding of potential challenges and the implementation of prevention strategies to ensure worker safety.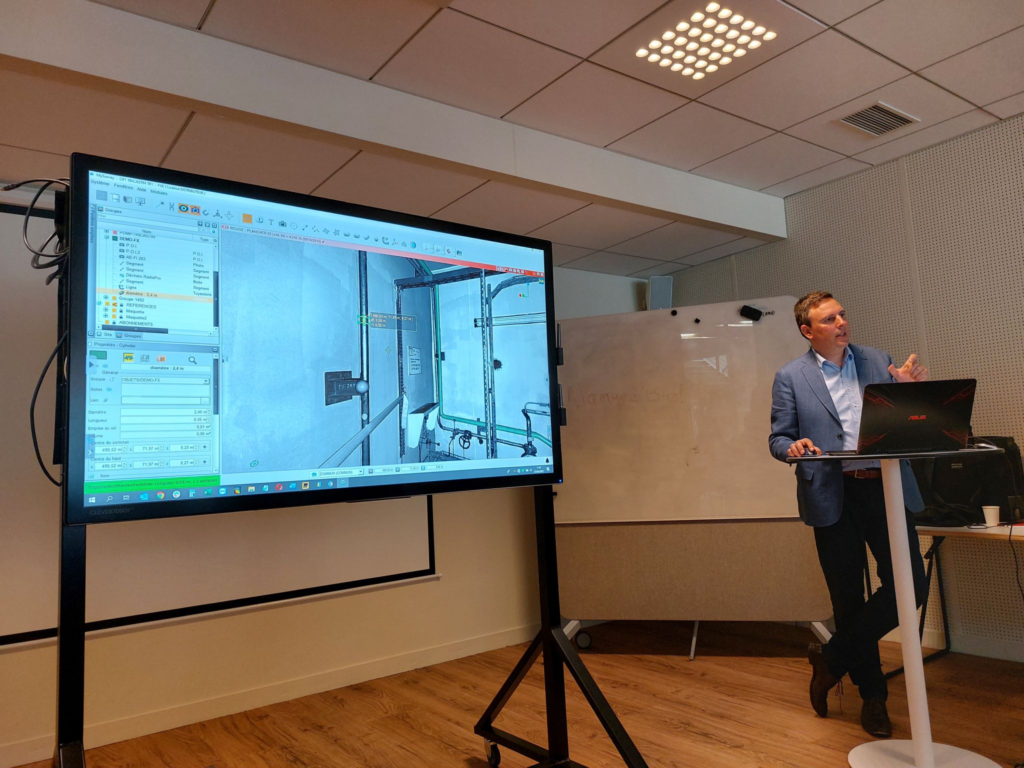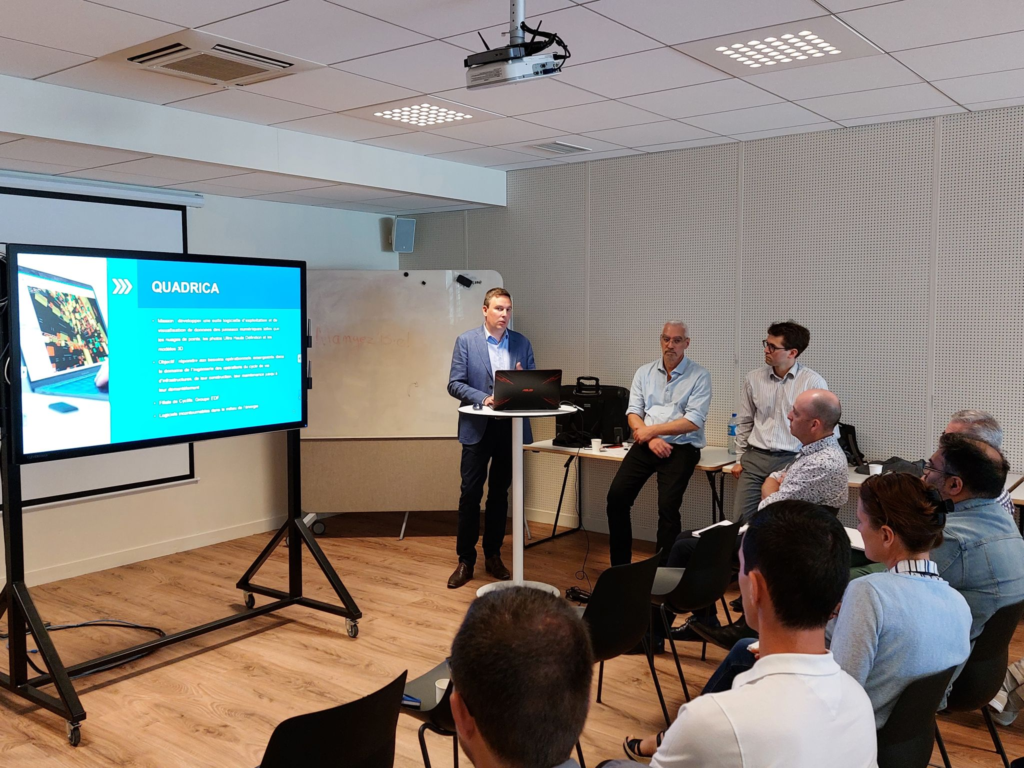 With the MySurvey Standard module, it is possible to measure the lengths and volumes of materials to be dismantled, greatly facilitating the dismantling process. The 4D module, meanwhile, simulates the movement of special machines, allowing for better planning of operations and optimizing work efficiency.
Our software solution also offers the CoActivity module, which allows for a better understanding of the complex organization of the site. This facilitates communication between different stakeholders and enables better collaboration for greater efficiency.
Finally, our solution allows for the digital twin to be kept up-to-date through the integration of Quadrica & Cyclife Digital Solutions. This enables a precise and up-to-date view of the site's status, facilitating decision-making and risk management.
In summary, our digital cocktail offers a guaranteed competitive advantage for the nuclear industry. By integrating these software solutions into your processes, you can ensure that your site is better organized, more efficient, and safer. We are convinced that our software solution is the future of the nuclear industry and are proud to offer a comprehensive and innovative solution to meet the needs of this demanding industry.